Rhododendrons Down East in Nova Scotia: ARS 2021 Spring Conference
June 3, 2021

-

June 6, 2021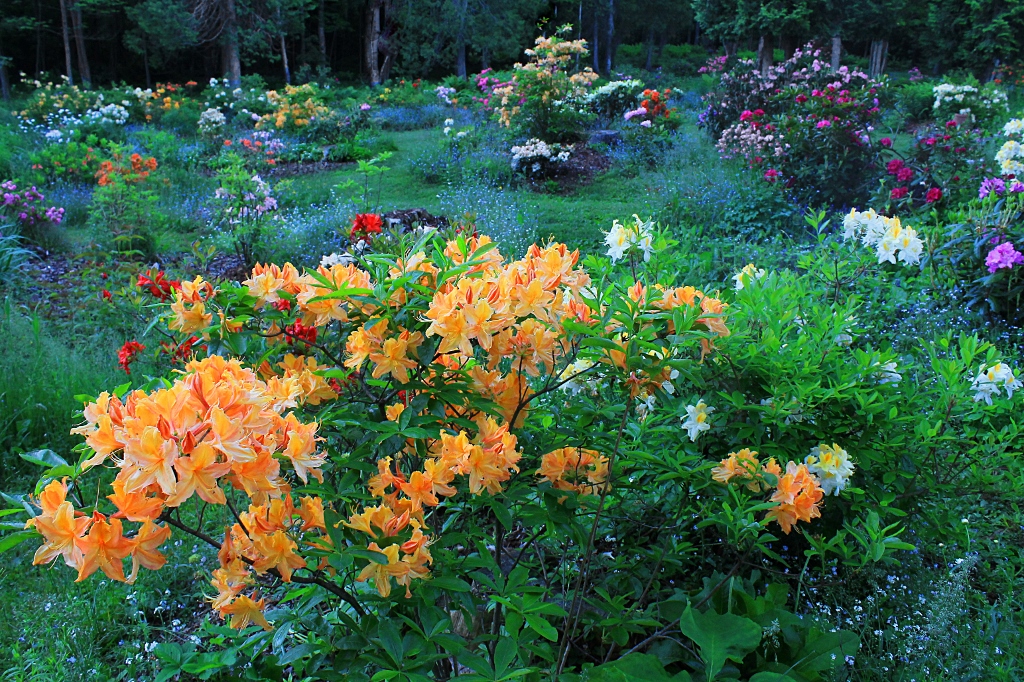 SAVE THE DATE – JUNE 3-6, 2021
Come join us "down east" as Nova Scotians say. Experience our unique blending of history, contemporary culture and natural beauty. Come to see our splendid rhodos and lush gardens, and we'll throw in dramatic seacoasts, a vibrant capitol city, and the world's highest tides as extras. The American poet, Henry Wadsworth Longfellow, called this the Land of Evangeline; to our Indigenous people it is Mi'kma'ki. By whatever name, Nova Scotia is a special place to visit.
Garden tours will include:
Annapolis Royal Heritage gardens: www.historicgardens.com
Halifax Public Gardens: www.halifaxpublicgardens.ca
Harriet Irving Botanical Gardens: botanicalgardens.acadiau.ca/welcome.html
Private gardens by the North Atlantic
Wineries and gardens of the Annapolis Valley
The conference will be based at the Old Orchard Inn next to the charming university town of Wolfville, with panoramic views of apple orchards, Cape Blomidon, and the Bay of Fundy's sweeping tides,
The opening reception, banquet, plant sale, workshops and speaker's program will all take place here. The hotel is an hour's drive from the Halifax International Airport and airport shuttles can be arranged. Or plan a road-trip "down east" to explore the many natural and cultural attractions we have to offer.
Don't miss "Rhododendrons Down East" in June 2021 We will be posting further information on the Atlantic Rhododendron and Horticultural Society website atlanticrhodo.org