Rhodos Down East: Exploring the Atlantic Region: ARS 2021 Virtual & Live Spring Convention. REGISTRATION NOW OPEN!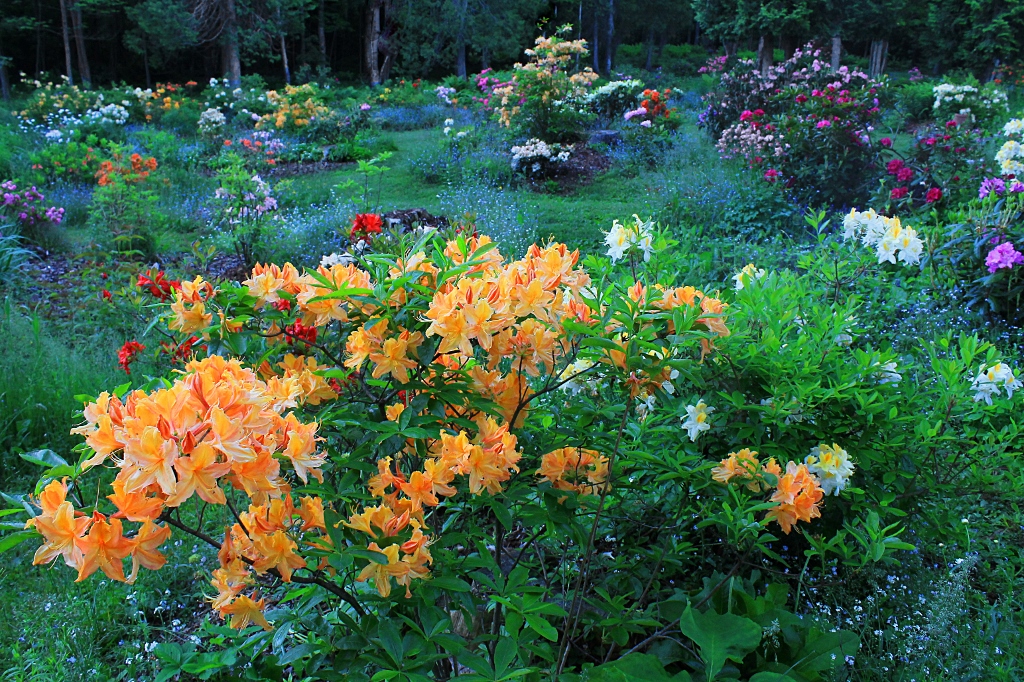 For full information click this link https://ars2021.org/
June 3-6, 2021
Virtual Convention and onsite events at the Old Orchard Inn, Wolfville, Nova Scotia
REGISTRATION FOR VIRTUAL CONVENTION NOW OPEN!
Take advantage of an exciting opportunity to learn about growing, breeding and gardening with Rhododendrons.
Due to the travel restrictions caused by the COVID-19 pandemic, the 2021 American Rhododendron Society Convention will be offering all the presentations, garden tours and networking opportunities available on line, to anyone who can access the internet! For those who can travel to Nova Scotia (see latest travel restrictions here) there will also be an in-person sessions and garden tours as well as a plant sale featuring rare and unusual Rhododendrons propagated especially for this event.
Speakers include Ken Cox, famed Scottish Rhododendron breeder from Glendoick Nursery in Scotland; Joe Bruso, Rhododendron breeder from Massachusetts; and Todd Boland from Newfoundland's Memorial University Botanical Garden. The Convention will start with a lecture on "Introduction to Mi'kma'ki" by Gerald Gloade, a Mi'kmaw Naturalist and educator who will tell the stories of the first people that explain the natural history since the area was covered by ice.
Garden tours, both virtual and in-person, will include the Kentville Research Centre, Annapolis Valley Historic Gardens and Peggy's Cove barrens as well as private gardens. Networking opportunities will include the Breeder's Roundtable where you can hear about the latest trends in Rhododendron breeding, the ARS Next Gen Project which will show how to involve the next generation in your local ARS club, as well as social events that feature the seafood, cider and wine from our local producers.
Early Bird registration for virtual convention now open! Prices will go up on April 1. Deadline to register is May 1. Registration for the on-site convention will open on February 15, event dependent on Public Health restrictions. Visit the convention website for full details on programming, deadlines and cost:
US and International Registration Link
The convention will be based at the Old Orchard Inn next to the charming university town of Wolfville, with panoramic views of apple orchards, Cape Blomidon, and the Bay of Fundy's sweeping tides,
The hotel is an hour's drive from the Halifax International Airport and airport shuttles can be arranged. Or plan a road-trip "down east" to explore the many natural and cultural attractions we have to offer.